InnoScot Health collaboration provides almost complete barrier to virus transmission during CPR
The Scottish Medical Journal has published a paper on the SARUS-CPR hood, concluding that it 'substantially reduces' aerosol transmission by more than 99%
The Safer Airway Resuscitation (SARUS) CPR hood fits over the head of a patient, creating a barrier between them and the person giving CPR and thereby reducing the risk of virus transmission.
The device enables early bag and mask ventilation, while simultaneously protecting personnel from exposure to aerosols and droplets, as well as contact contamination with saliva, blood and vomitus.
It was invented by Tayside Medical Director Professor Peter Stonebridge, and further developed by ear, nose, and throat surgeon Rodney Mountain.
InnoScot Health and performance manufacturer Keela Outdoors collaborated to design and develop the device which received a positive report from The Scottish Health Technologies Group (SHTG), a national health technology assessment (HTA) agency, that provides advice to NHS Scotland on the use of new and existing health technologies.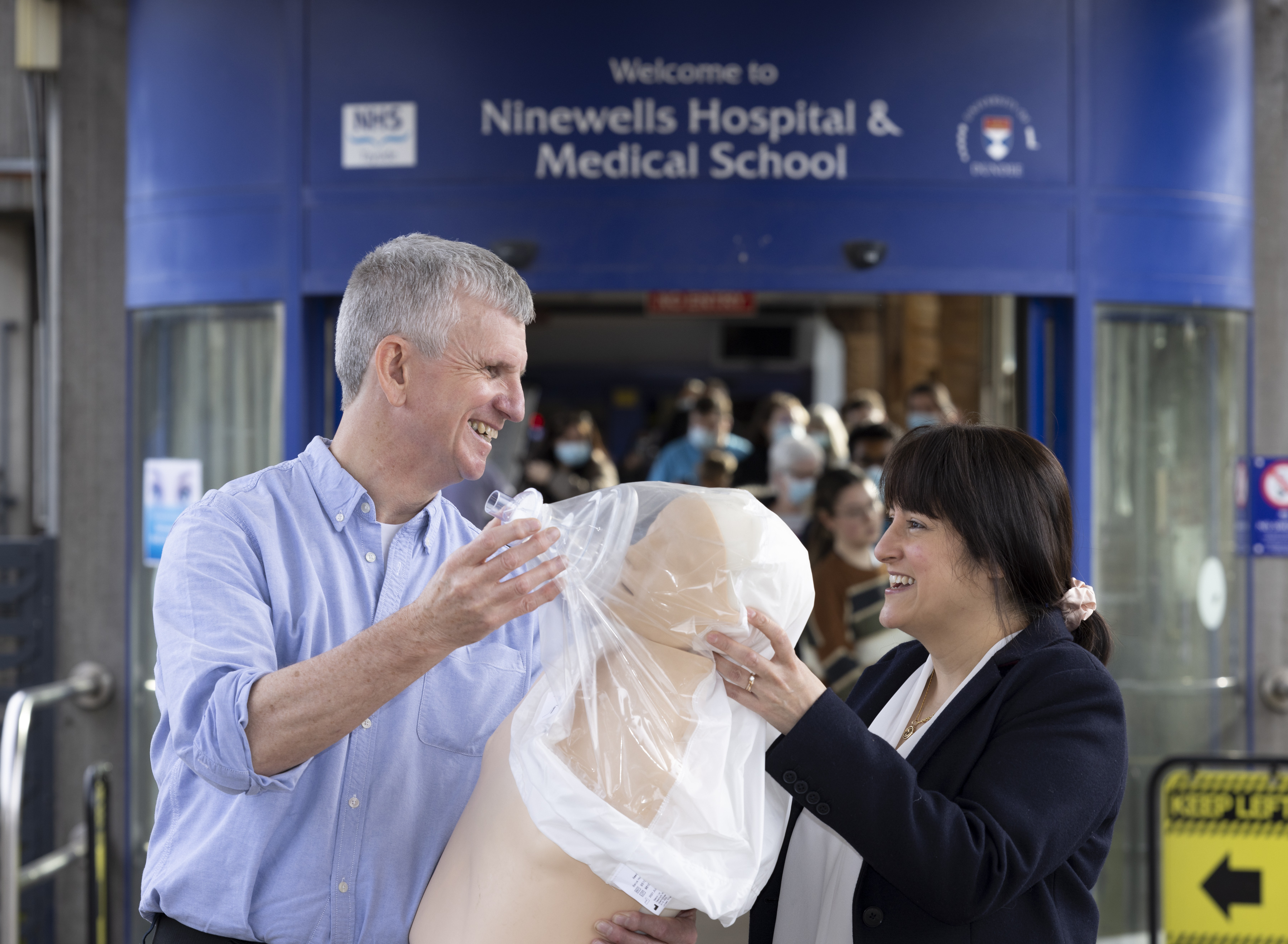 The hood – a clear plastic cover and integrated mask that envelopes the head and torso – also reduces the time needed to begin CPR as resuscitators would usually have to put on personal protective equipment, taking several minutes.
The objectives of the study, entitled 'Design and testing of the safety of the SARUS-CPR hood for novice resuscitators,' were to analyse leakage using saline aerosol generation tests, then assess the performance of the hood during mock cardio-pulmonary resuscitation on a manikin.
The Scottish Medical Journal paper compared the performance of 10 novices against 10 experts during mock resuscitation. Thereafter, 15 novices were tested with and without the hood, in a randomised cross-over study, one week apart.
Researchers found use of the hood resulted in "aerosol transmission reduced in the breathing zone" and that "laboratory analysis showed a > 99% reduction of saline particles detected 5 cm, 75 cm and 165 cm above volunteers wearing the hood."
The paper stated that the SARUS-CPR Hood "removes uncertainty in the mind of the first responder and allows them to act quickly and safely while awaiting input from an experienced ambulance or hospital-based CPR team wearing full AGP PPE."
While it was noted that "the weakness of our study is that time to achieve three chest inflations took an average 21 s longer to complete using the CPR-hood compared to standard bag and mask ventilation," it was also thought: "This extra time should be balanced against the time taken to put on personal protective equipment. Our experience is that gowning with care and attention before a cardiac arrest takes several minutes.
"In conclusion, we have shown that exposure to aerosols is substantially reduced and that the performance of novice resuscitators was no different using the CPR-hood compared to standard bag and mask ventilation."
Expert advice at every stage
Having an innovative idea is just the beginning. To realise the full potential of that lightbulb moment and accelerate it onto the market, a range of expertise, insight, and resource is required.

InnoScot Health has 20 years' experience of working with innovators and companies to transform ideas into viable products and services that improve patient care. Whether that be a medical device, piece of software, or medicine, our innovation pathway provides expert support at each stage.
Professor Stonebridge said: "The Scottish Medical Journal paper conclusively validates everything we've believed prior to this point – that the SARUS-CPR hood significantly reduces the chances of virus transmission in dangerous, time-poor CPR situations. It is a highly effective and timely pandemic-led innovation that will now only continue to develop."
Rodney Mountain, NHS Tayside clinical lead for the project, said: "This has been a genuinely collaborative effort between NHS Tayside, InnoScot Health, and Keela and it's exciting to now see its true efficacy highlighted in detail in the Scottish Medical Journal."
Robert Rea, Head of Innovation at InnoScot Health, said: "It's great to see just how far the hood has already come in a short space of time and we're incredibly proud of our intellectual property and commercialisation expertise contributing to its success. With the publication of this paper providing a fresh platform on which to build, we're certain that it will now go from strength to strength."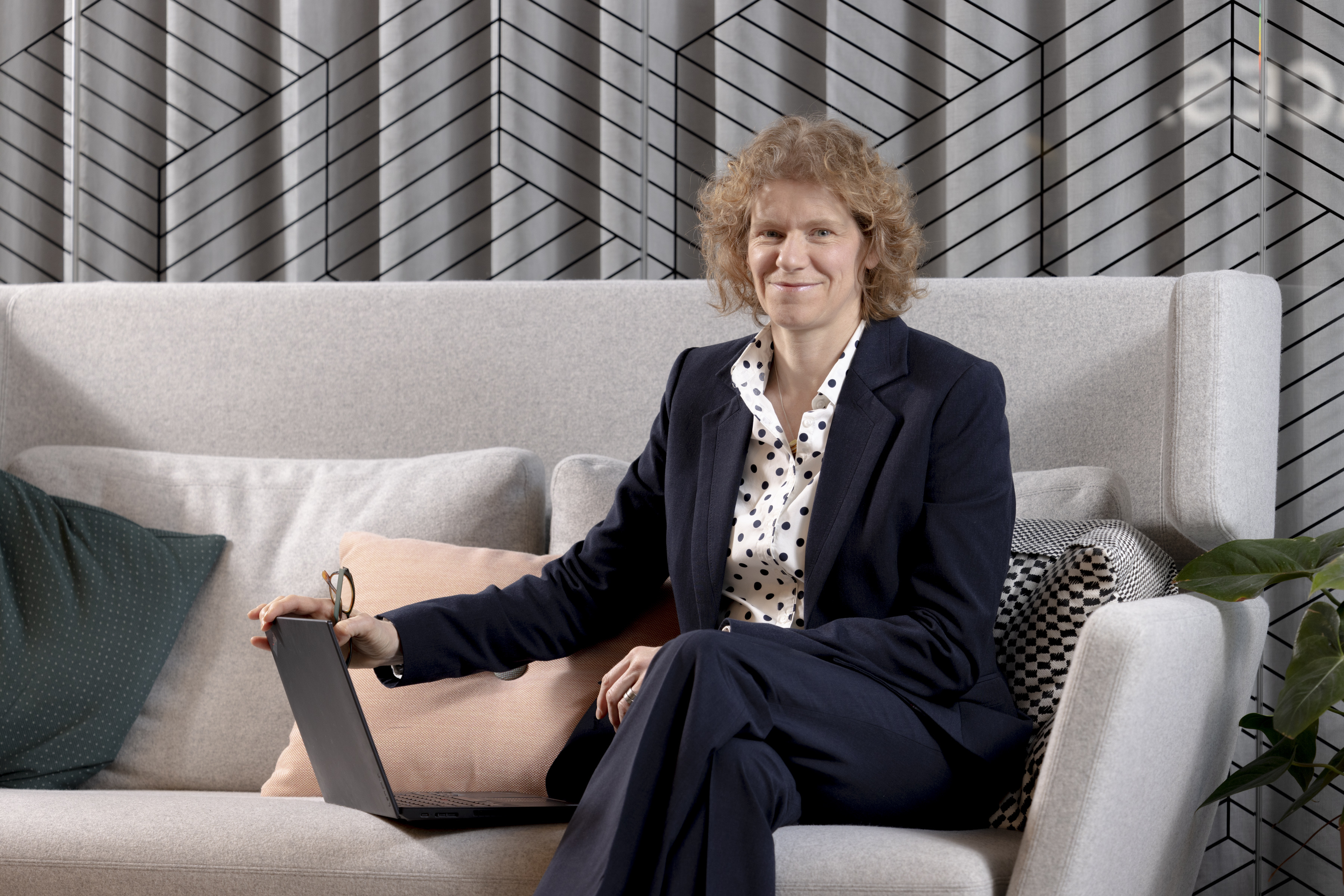 Every innovation starts with an idea. Ideas from people like you. People working within health and social care who can spot opportunities, solve problems, and identify ways to make things better.

In healthcare it might be a new medical device, gadget, or piece of equipment; a new software or technology opportunity; or a service improvement. Anyone working in health and social care across Scotland can submit an idea to InnoScot Health. So, if you have spotted a way to improve healthcare, get in touch.