Coronex is a collaboration of Scottish and UK based biotechnology industry partners working with NHS Greater Glasgow and Clyde clinical and biorepository teams on the development of highly optimised lateral flow tests. Whilst its primary focus was on COVID-19, the same core technology has applications for other infectious agents and may also be used for monitoring therapeutic antibodies used as drug treatments or in detecting autoantibodies in autoimmune disorders.
Coronex is a 2020 spin-out company of NHS Greater Glasgow and Clyde and InnoScot Health.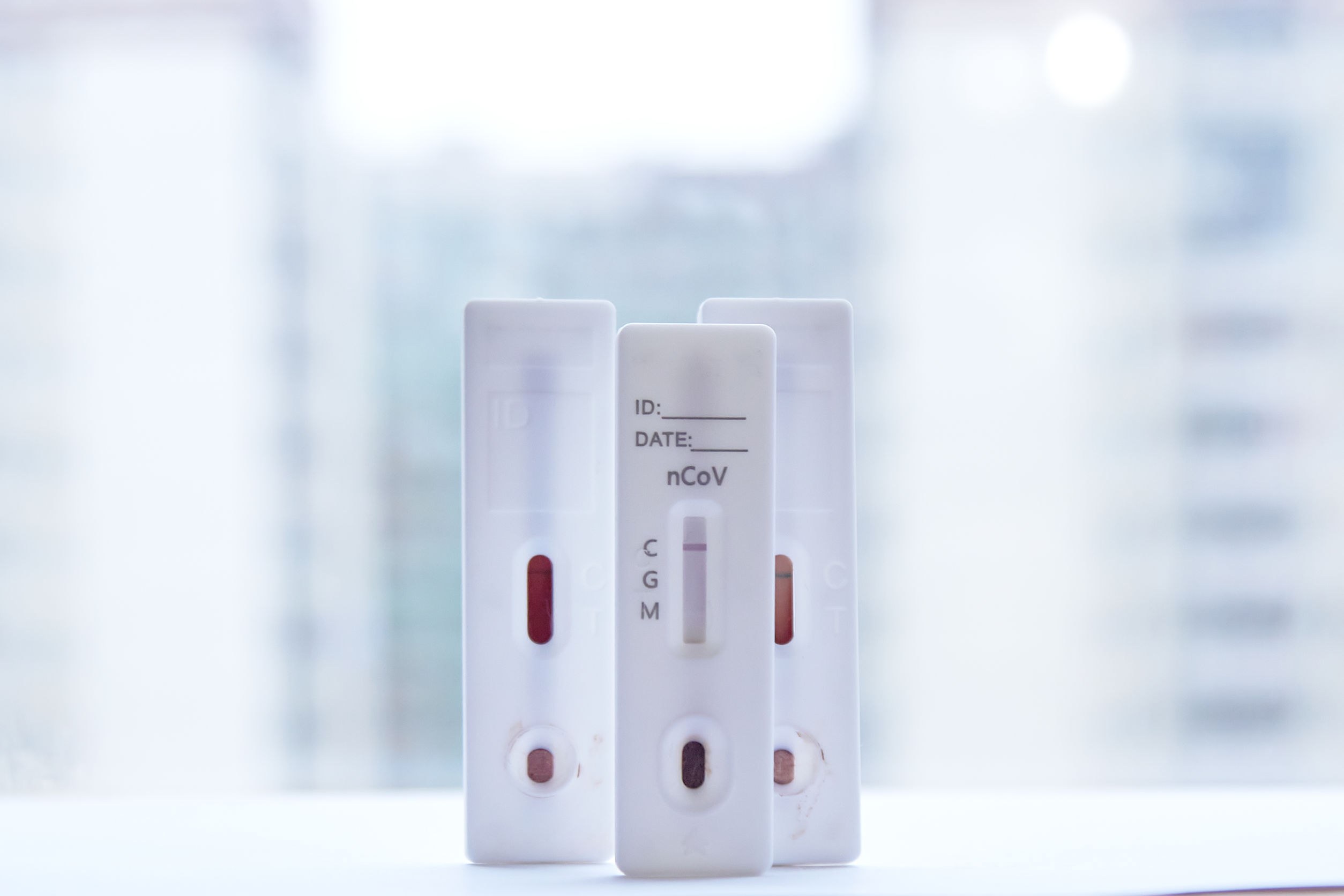 Coronex's technological advancements optimise the mechanism by which antibodies are detected in the LF test, thereby minimising ambiguous or inaccurate results whilst also allowing the target antigen to be easily changed.
This means the test kits offer clearer, more accurate results, are easily altered to adapt to virus mutations and are cheaper to manufacture.
Point of care antibody tests using a 'lateral flow' mechanism require no specialist equipment and can be done anywhere, producing results in between 10 – 20 minutes. The accuracy and specificity of such tests, and the ability to rapidly adapt to, and detect, viral mutations is vaulable.
The unique lateral flow design has several innovative features that will produce a more accurate test than traditional designs and can be rapidly adapted to viral mutations.
Gillian Henderson, Head of Project Management, InnoScot Health
The platform technology developed by the Coronex team is readily adaptable to a wide range of disease areas where antibody testing is critical. This includes other infectious diseases and autoimmune diseases.
Partners in the Coronex collaboration are: