Sustainability
Innovation Call
InnoScot Health is seeking sustainable, forward-thinking ideas from health and social care professionals that can help support NHS Scotland to adapt, develop and strengthen in response to climate change.
Encouraging NHS Scotland's diverse workforce to come up with new ideas that achieve sustainable outcomes is vital, and is at the heart of the latest InnoScot Health innovation call.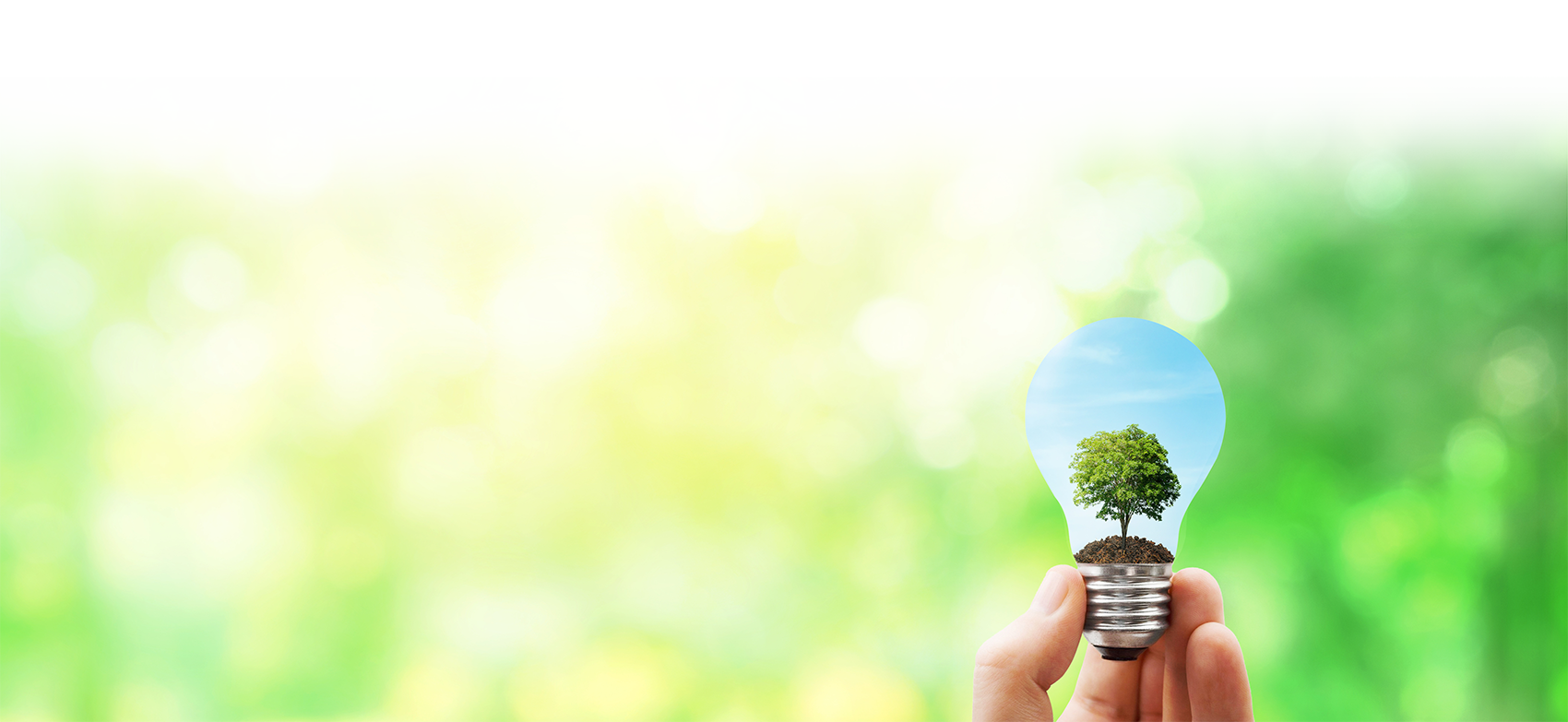 The behaviours of NHS Scotland's 160,000-strong workforce will influence how the service mitigates and adapts to climate change impacts; and so, encouraging this diverse workforce to come up with new ways of working is vital.

The package of support for health and social care staff with ideas to support NHS Scotland includes up to £25,000 of initial funding, regulatory support, project management and the innovation expertise of InnoScot Health.
The call from InnoScot Health is a much-needed opportunity for innovation in greener initiatives and higher quality care for patients and communities.
Jane Hopton, Programme Director, NHS Lothian
Frequently Asked Questions
Can anyone put an idea forward?
In simple terms, yes. InnoScot Health has worked in partnership with NHS Scotland since 2002, protecting and supporting NHS initiated ideas. This is our main focus, but we also assess and support ideas from students, members of the public, start-ups, SMEs and established companies that would benefit from collaboration with the NHS.
How many projects will be supported per call?
No set limit, the InnoScot Health team rapidly assesses all submissions and fast track those with potential.
What ideas are you looking for?
All ideas are welcomed – from simple to complex, from all disciplines and any member of staff. It could be a medical device, a piece of technology, software or service offering.
What funding is available?
InnoScot Health offers initial and rapid 'kick start' funding, allowing promising ideas to be fast-tracked with additional funding leveraged as needed to support development, testing or manufacture. Our team has years of experience in leveraging additional funding to support the development and commercialisation of innovative healthcare ideas.
New ideas are central to the improvement of sustainable patient care. It's true health and social care professionals are extremely busy but they also have incredible knowledge, expertise and first hand experience of the NHS, how it works, and how to make things better. It is InnoScot Health's mission to provide the right encouragement and support, to attract and develop these ideas.
A simple online submission form captures the idea, and the InnoScot Health team will then work closely with health professionals to develop the innovation. The team has always worked in this way, managing projects that would otherwise be difficult for health and social care staff to balance with personal or clinical commitments.
How long until proposed solutions will be available/used?
This will vary by project and depends on many factors, including complexity, stage of development, and funding requirements.
Who will assess these ideas?
The innovation team at InnoScot Health will assess and support selected ideas from concept to the final product. The team has over 20 years of experience evaluating ideas from health professionals.
What is the assessment criteria?
An established criteria exists including the viability of the idea, regulatory considerations, commercial feasibility, clinical evaluation and technical considerations. These will be flexible and proportionate to the urgency and need for the idea.
What other support is available?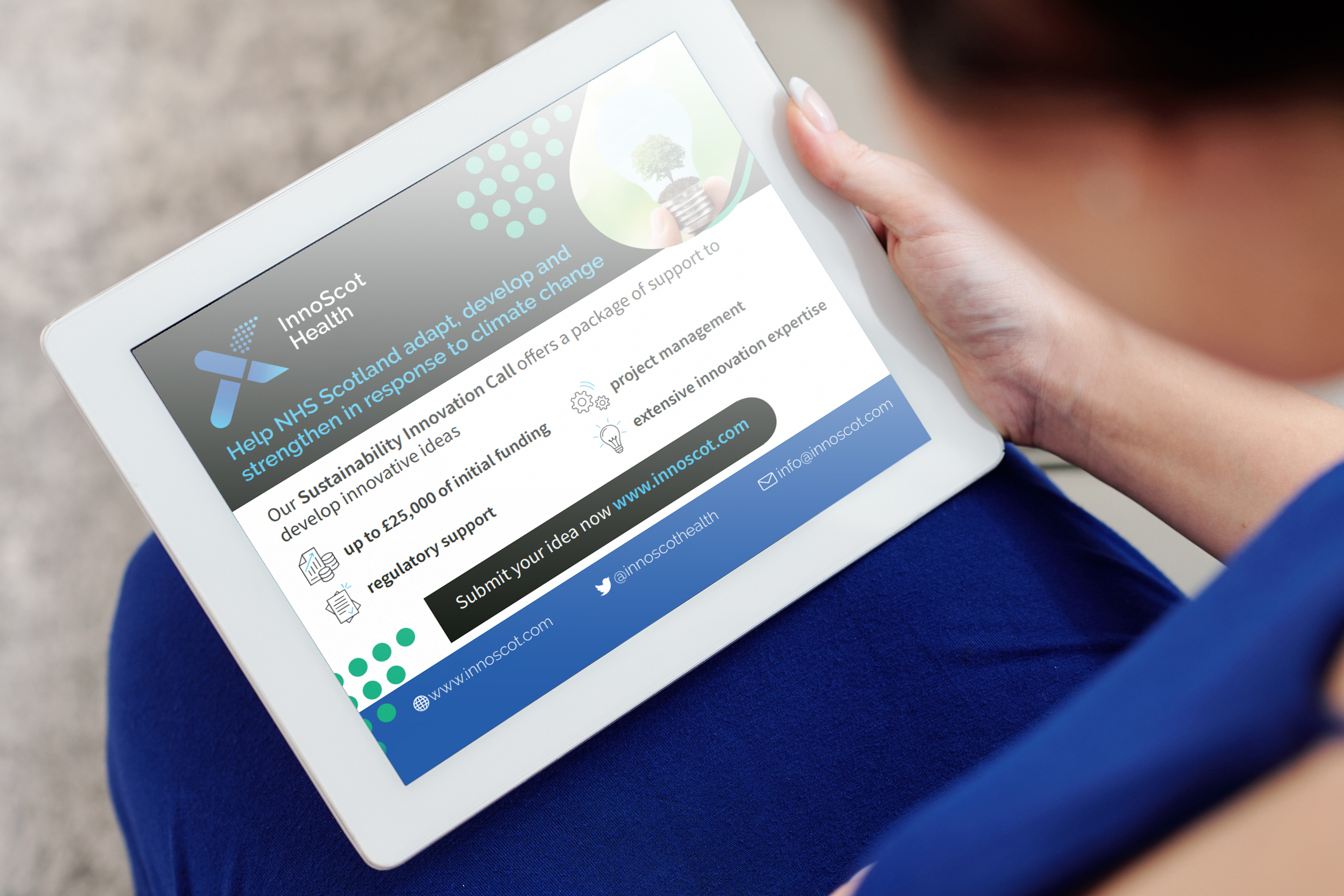 Our themed calls are a direct response to areas of health and social care that are ripe for innovation. Targeted at specific areas of need, these calls focus attention and inspire new thinking, new ideas and new approaches.